ABOUT OP JEWELLERS
---
Since 1932, OP Jewellers is striving every day to earn the confidence and trust of their customers by glorifying their expectations of purity, service and unsurpassed variety. We ensure our actions are consistent with our values, enabling us to maintain the relationships and reputation in the city, which our family owned firm, has developed throughout our history.
While talking about the foundation of a family business and the basis on which our repute has grown; an emphasis on personalization and strong ties to our customers and to all the communities, OP Jewellers provide their clients with more what they can imagine for less than they anticipate. We offer the finest items with the finest designs and presentation, which are properly represented by a highly experienced staff and beautifully wrapped in their emotions– regardless the budget.
We will continually enhance the value of our Brand by being foremost in the minds of people looking to commemorate and celebrate life's events and providing an exceptional experience to our clients, associates, and communities in order to build long term relationships by providing them the finest range of Diamonds, Platinum, Gold, Silver, Gems and advanced gold testing assurance.
Extend your steps to our showroom and solicit your presence for entirely luxurious experience.
WHAT OUR CEO SAYS
---
OP VERMA. CEO, OP JEWELLERS
OP Verma, who is heading the unit, believes that when any customer comes to his showroom, no penny should go worthless. While carrying the legacy of purity and quality from his forefathers since pre-independence, he has given intense efforts to upgrade his showroom from time to time so that customers don't need to rush to bigger cities like Chandigarh, Patiala and Ludhiana. " I take pride to say the OP Jewellers is one the best Jewellery Showroom in District Fatehgarh Sahib, covering Sirhind, Bassi Pathana, Nabha, Rajpura and Mandi Gobindgarh", explains OP Verma.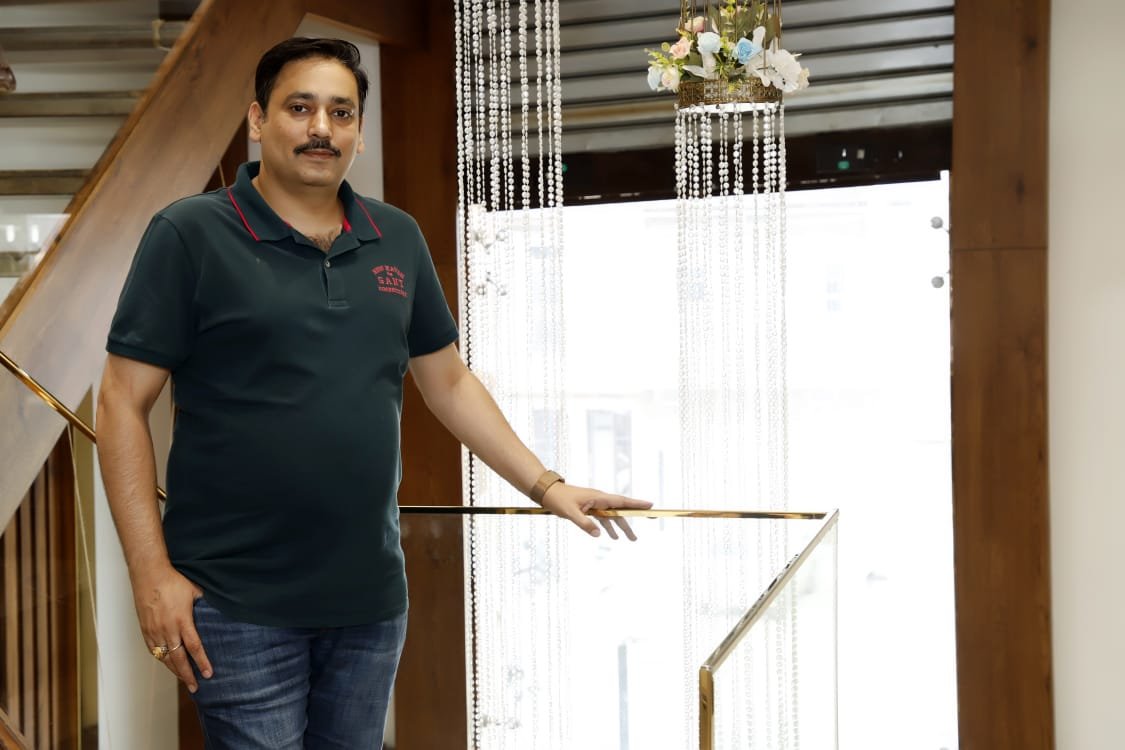 LET'S MAKE THE
CUSTOMERS HAPPY
---
SUNIL VERMA,MD.
"If you deal customers with faith, both you and customers will be happy", smiles Sunil. He has joined OP Jewellers at an early age and has got huge exposure in field of IGI Certifications, Gold Testing, Gems, originality of Solitaires and much more. Sunil is supervising all the sections of OP Jewellers and responsible for introducing new variety and upgradations. Inspite of his busy schedule, Sunil is known for one to one dealing and his best detailing of product. His contributions to the family business is extensively applauded by the customers and staff members of OP Jewellers.
EMPOWERING WOMEN
---
Mrs. KOMAL VERMA, MD
Mrs. KOMAL VERMA who is one the energetic member of OP jewelers is perfect blend of beauty and brain. She believes, being a woman she understands the worth of jewellery in women's life. More than a commodity it's a feeling and matter of pride and happiness. So she pays personal attention to the design, uniqueness and quality of the jewellery by understanding the requirements of the clients and serves them the best of everything.